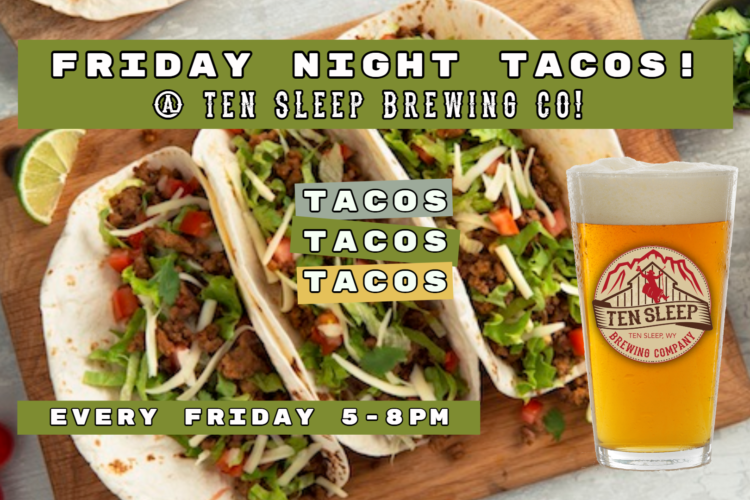 Join us every Friday for TACOS!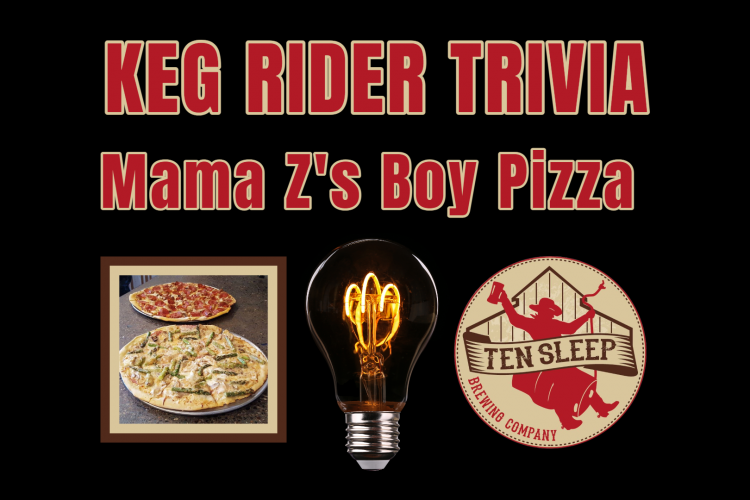 Join us February 12th for Keg Rider Trivia and Mama Z's Boy Pizza ! Mama Z's Boy Artisan Pizza will be serving in the beer garden from 4:30-7pm. Trivia will be going from 7-9pm! Gather up your teams of 4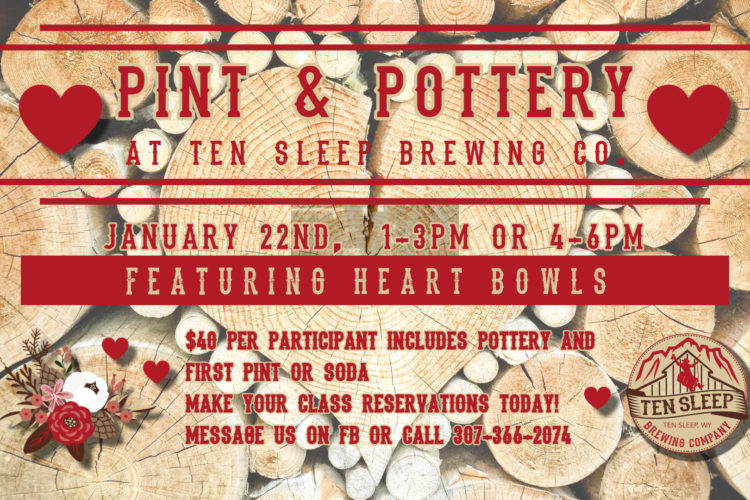 Ten Sleep Brewing Co. is hosting another wonderful Pint & Pottery class Featuring Heart Bowls on Saturday Januarry 22nd w/ Ten Sleep's very own potter Dusty Stephenson. Dusty throws beautiful pieces, fires them and then brings them to TSBC where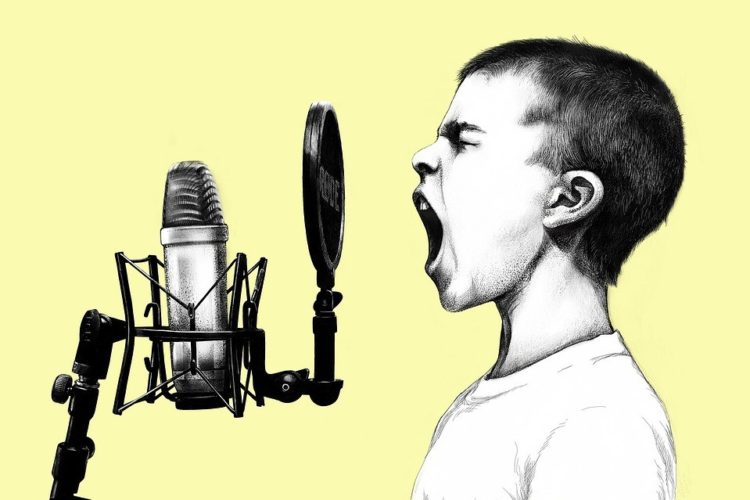 The ever talented Kurt and Alanna Steinke and Tom Webb host an amazing open mic on Second Sundays! December 12th, January 9th……..3-5pm! This is a wonderful listening experience and a unique opportunity to share your talents!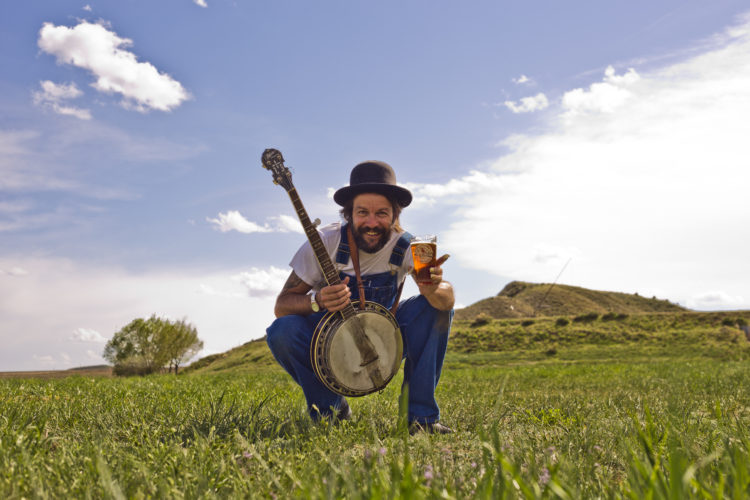 2022 KEG RIDER CLUB MEMBERSHIP https://ten-sleep-brewing-co.salesvu.com/?storeid=26682&product=263&category_id=20 January 2022 – January 2023 $60 / Year Join the KEG RIDERS CLUB and RECEIVE………… $1 off all pints enjoyed at the barn during the membership year. $1 off all 64oz Growler fills throughout