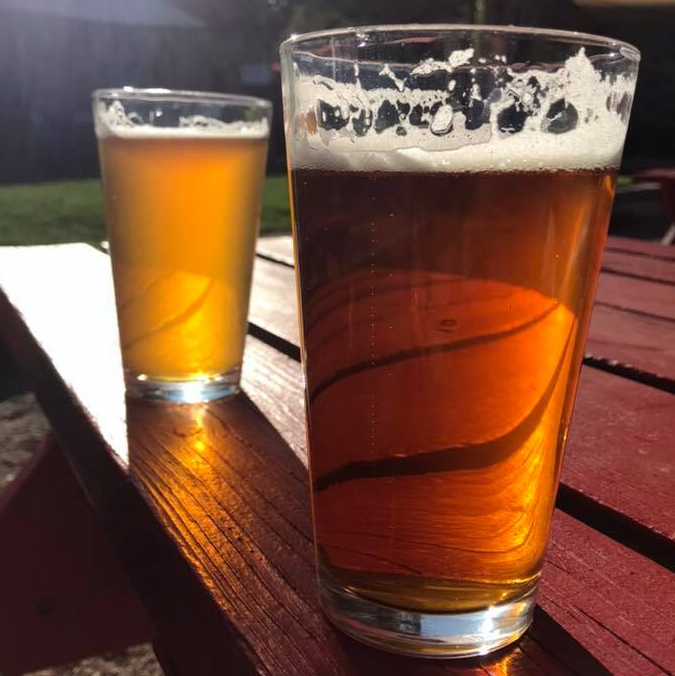 Ten Sleep Brewing Co.  – Good Beer for Good People
Our Beers….
Speed Goat Golden Ale
Speed Goat is a golden ale loaded with 2-row and C-15 on the malt side and featuring subtle use of Willamette hops for bittering and aroma. Locally produced Bryant Honey from Worland provides a crisp dryness with a slight honey finish. Easy drinking for folks born and raised on lighter fare, the Speed Goat may go fast, just like its namesake
Pack Saddle Porter
Pack Saddle Porterpours a dark reddish caramel color, with a thick, fine-bubbled head. The malt-driven backbone provides a subtle sweetness and is well balanced by Galena and Chinook hops, a familiar friend for Porter fans and an easy first step for others.
Outlaw Amber
Outlaw Amber pours a dark copper color with a dense, pillowy head.  The malt bill includes a thoughtful lineup of 2-Row, C60, C120, and Chocolate Malt for flavor and color, and Dextrapils for body and head retention.  It is lightly hopped with high alpha Bravo hops early on and Mt. Hood for aroma later in the boil.
The IPA with No Name
The IPA with NO Name  sports Amarillo and Cascade hops, providing a big citrus and grapefruit aroma and flavor up front.  The use of nothing but premium American hops throughout the brewing process gives this beer a smoother finish, while still maintaining a level of assertive bitterness that is expected of an American IPA.  This is balanced by Crystal and Biscuit malts, giving a complex and slightly bready malt back.
Huck n' Tuck Wheat
Huck n Tuck Wheat pours a satisfying gold, finishing with a dense, white head. The simple malt bill is subtly balanced by Bravo hops at "first wort", and Mount Hood hops during the boil.
Seasonal Brews:
Red Cliff Red:  Released every March around St. Patrick's Day.
Total Blackout Stout:  Released in August for the 2017 Solar Eclipse and due to its popularity, it has now become a regular tap.
Whiskey Barrel Stout: Release Between February and March.  We age our Total Blackout Stout in Wyoming Whiskey Barrels and the result is amazing!  This is an incredibly balanced barrel aged stout! 
Mastodon Baltic Porter:  Brewed for the first time the Spring of 2021 and second place winner of the Classic Dark Style Beers at the Lander Brew Fest.  
Woolly Mammoth Barrel Aged Baltic Porter: We aged our Mastodon in Wyoming Whiskey Barrel and wow!  Our brewers have nailed Barrel Aged Beers!  
Double Tap Lager:  Our post zombie apocolyspe lager was brewed for the first time in 2020!  A light and refreshing treat!
Double OO Honey Double IPA