FREE LIVE MUSIC AND WORLANDO PEACH BEER RELEASE!
Join us for some Good TImes and Good Beers!
John Poland is a musician out of Laramie, Wyoming. He performs regionally with Dauohin of Mississippi, Bob Lefevre and the Already Gone, Sharon Martinson, and Pluck! His solo show John Poland's Weylian Gaze is a multi guitar performance rooted in American Fingerstyle, American Primitive and blues/rock music.
"John Ploland is a masterful finger-picker- J.D. Korpitz
Chris Weydevald from Red Butte Band will be joining John on the stage for a few songs! What a treat!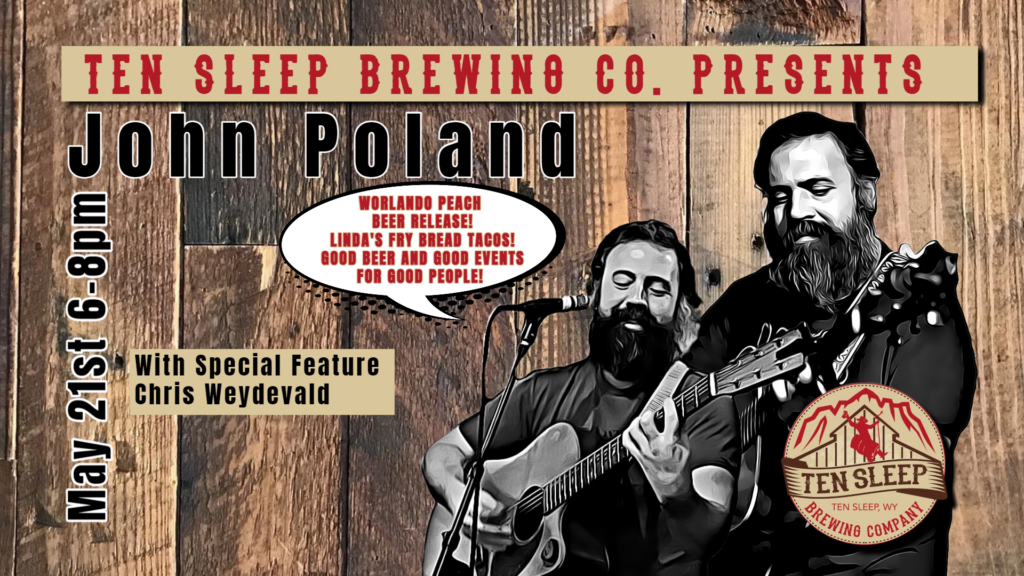 Comments