In the News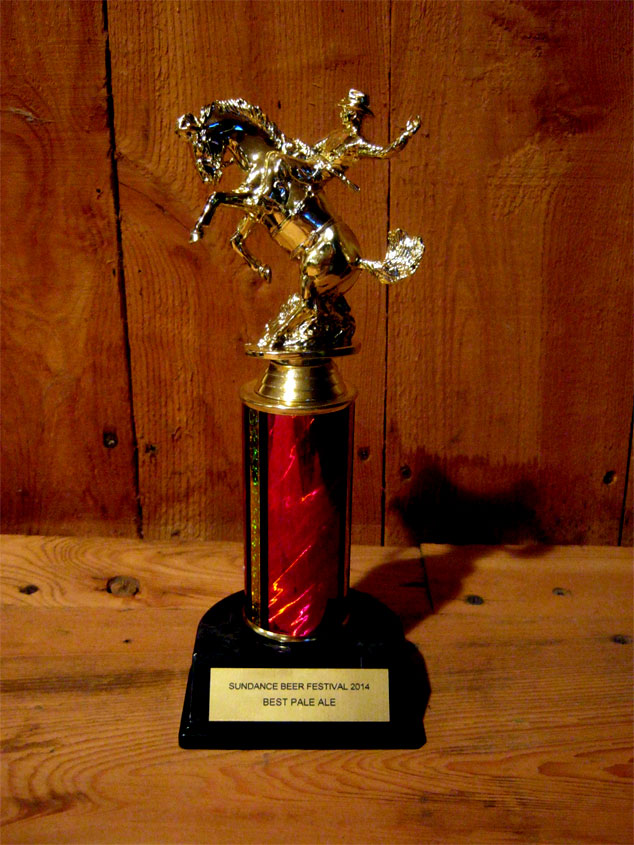 "Best Pale Ale" award at the Sundance Beer Festival, 2014.
Many thanks to Teton's Clark Woods for pouring Ten Sleep beer at the Sundance Beer Festival on September 13th. Clark poured our Pale Rider, among others, and brought home a trophy for the Best Pale Ale!
————————————————— 
We had a great time pouring beer at the inaugural Gillette Brewfest last weekend!  Thanks to the guys at the Gillette Brewing Co. for the invite, to Teton for letting us pour from their trailer, and to the Gillette Main Street folks for putting on a great event. You Gillette folks know how to drink beer…  how long did our 5 gallon keg of IPA last?  30 minutes?
Read more about the Gillette Brewfest in the Gillette News Record
————————————————— 
Ten Sleep Brewing Co. was awarded the 2014 People's Choice Award at the annual Harmony, Hops and Hope fundraiser in Casper, WY!