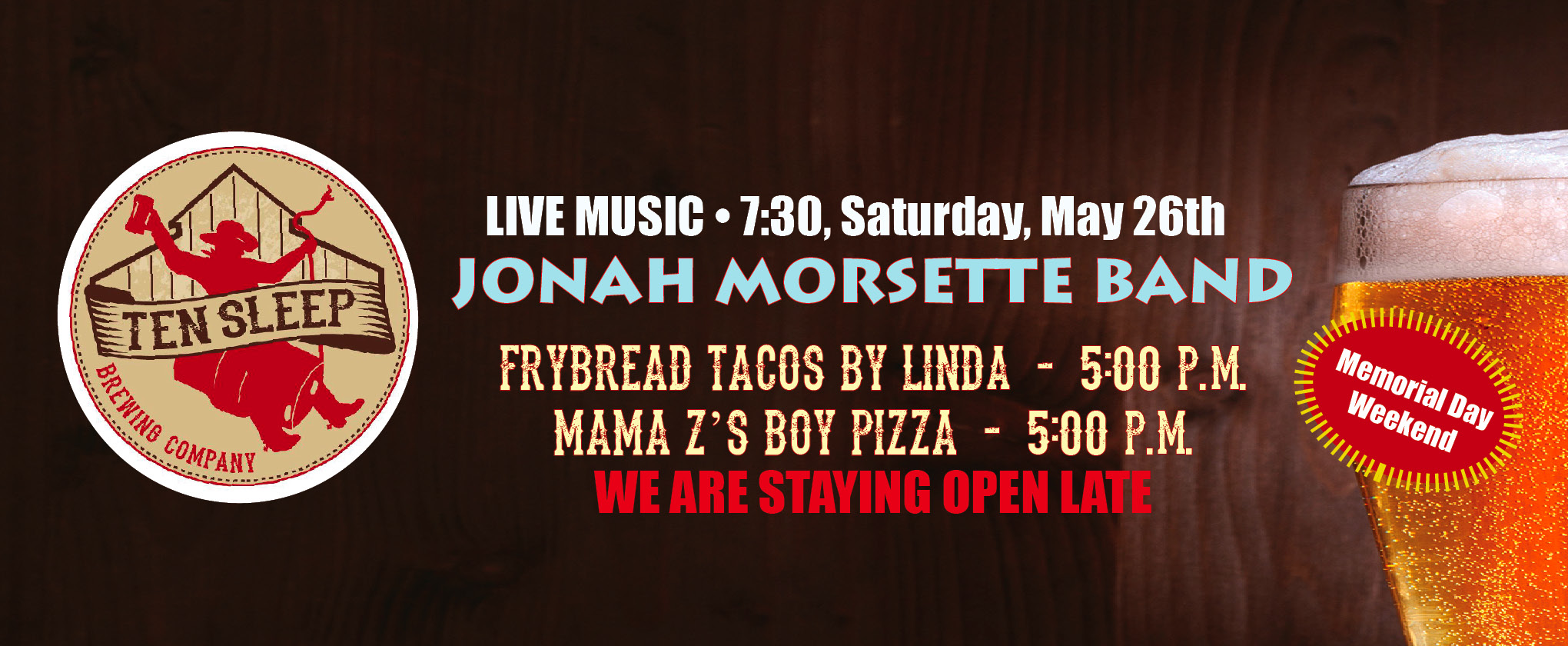 Join us for a GREAT Memorial Day Weekend in Ten Sleep, Wyoming.
Friday, May 25th: 
Linda will be back cooking up her delicious Frybread Tacos and Nachos starting at 5:00 p.m.
Saturday May 26th: 
Beauty & The Beast Rodeo starts at 2:00 p.m. at Ten Sleep Rodeo Grounds
Join us after the Rodeo for Linda's Frybread Tacos and Mama Z's Boy Pizza who both start serving at 5 p.m.
Horseback Poker Run –  takes place right after the rodeo
Live Music at the brewery starts at 7:30 with the Jonah Morisette Band.
Ten Sleep Brewing Co. will be staying open late, Saturday, May 26th.
Sunday, May 27th:

Come out and relax at Ten Sleep Brewing Co.  We'll have food, delicious craft beer and our beautiful views to inspire a nice family style afternoon.
Monday, May 28th:

We will be open starting at 12 p.m. to 8 p.m.