July 1st – 4th:  Lots of Good Food, Delicious Beer, Live Music, Helicopter Rides and fun!
Join us July 1st as we host the Bighorn Climber's Coalition 10Sleep Fest at 6:30 p.m. Lots of food, booths, games and fun. Plus, LIVE MUSIC at 9:00 p.m. by El Wencho:  https://www.facebook.com/elwencho/

SKY AVIATION will provide Helicopter Rides and aerial tours of the beautiful Ten Sleep, Wyoming area on July 3rd and 4th from 10 a.m. – 5 p.m. both days.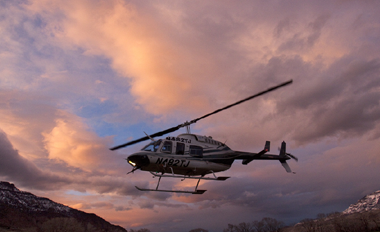 Ten Sleep Brewing Company is located in the Smith Family barn snuggled at the base of Signal Cliff, one mile west of Ten Sleep, Wyoming. 
Enjoy this video made for us by Zeke Hanson with the generous support of Glenn Burmeister , (The Log Cabin Motel Owner, Ten Sleep, Wyoming). The video features Jalan Crossland and our brewery!

Wyoming Originals – Ten Sleep Brewing Company from LightsOut on Vimeo.
Yes we are in a barn… so don't be surprised to see chickens pecking at spent grain, brew cats sawing Z's, or a herd of deer headed by on their way to an evening dinner.  Our facility features a 7 BBL stainless brew house in a beautiful rural setting. We produce high quality craft beer in a variety of flavors, and feature a tap room on site where locals and visitors come to view brewery operations while enjoying a pintand possibly some chow. We opened for business in the Fall of 2013, and our beer is currently on tap in many fine establishments across Wyoming. We believe Ten Sleep Brewing Co. is the first brewery in a barn in Wyoming and we would love for you to come visit.
Ten Sleep Beer
Served Here...